WELCOME TO
Ossett Massage Therapy
Muscle Aches, Depression, Headaches, Anxiety, Toxins, Stress, Pain… Let it all go with Massage
Professionally Qualified and Insured for:
Sports Massage
Deep tissue Massage
Holistic Massage
Massage in Pregnancy
Hot Stone Massage
Cupping Therapy
Introduction to ossett massage therapy
Judith Griffiths
Massage Therapist
I have been in practice since 2005 and specialise in massage techniques to alleviate pain and discomfort, also to reduce stress and induce a feeling of well-being. Treatments will be tailored to your specific needs in order to achieve your desired outcome.
Massages to include trigger point therapy, muscle energy techniques, deep tissue, soft tissue release, positional release and connective tissue massage. I draw on these in order to treat each client on an individual holistic basis according to specific need and requirement. I provide Pregnancy Massage, Sports Massage, Relaxing Holistic Massage, Deep Tissue massage and Cupping therapy.
I am a member of and insured through the Complementary Therapists Association and also a member of Embody.
My Qualifications
ITEC Diploma in Holistic Massage
ITEC Diploma in Anatomy and Physiology
ITEC Diploma in Sports Massage
Certificate in Pregnancy Massage
Certificate in Cupping therapy
BSY diploma in Hot stone therapy
Certificate in Deep tissue massage
Certificate Thai foot massage
Certificate in Hopi Ear candling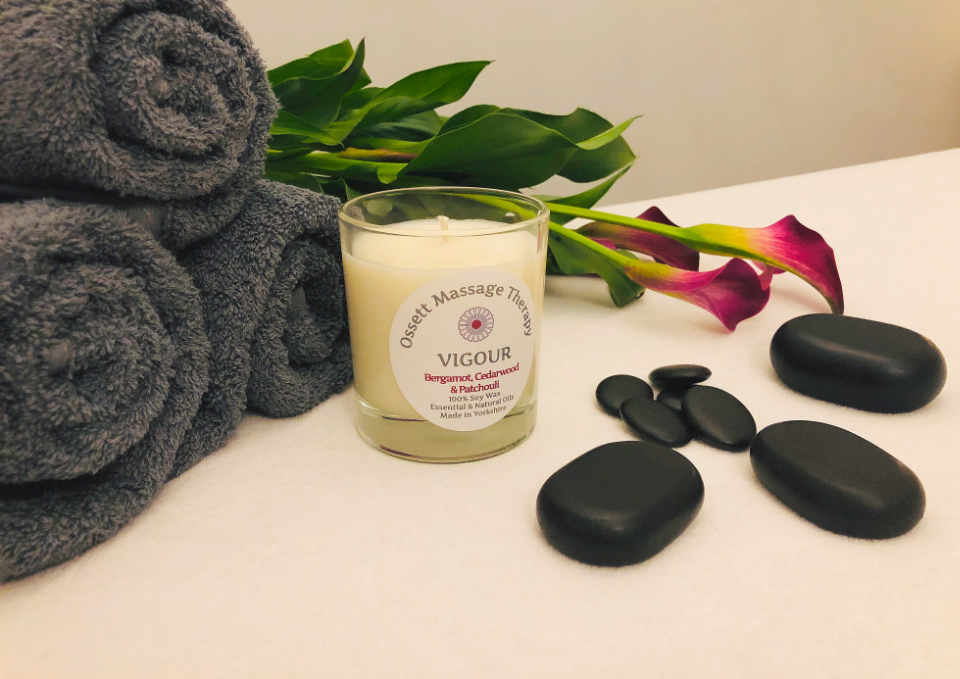 Massage Types
Ossett Massage Therapy are qualified specialists in massage techniques: trigger pointing, muscle energy and positional release. Our massage types include relaxation massage, hot stone massage, pregnancy massage and much more. To find out more about the treatments we provide, please click the button below.
Pricelist
Our competitive price list allows you to choose the right massage for you. More importantly, our treatments are available as relaxing, sports, deep tissue and pregnancy at no additional cost, meaning you will find the perfect treatment to suit you. For more information, click the button below.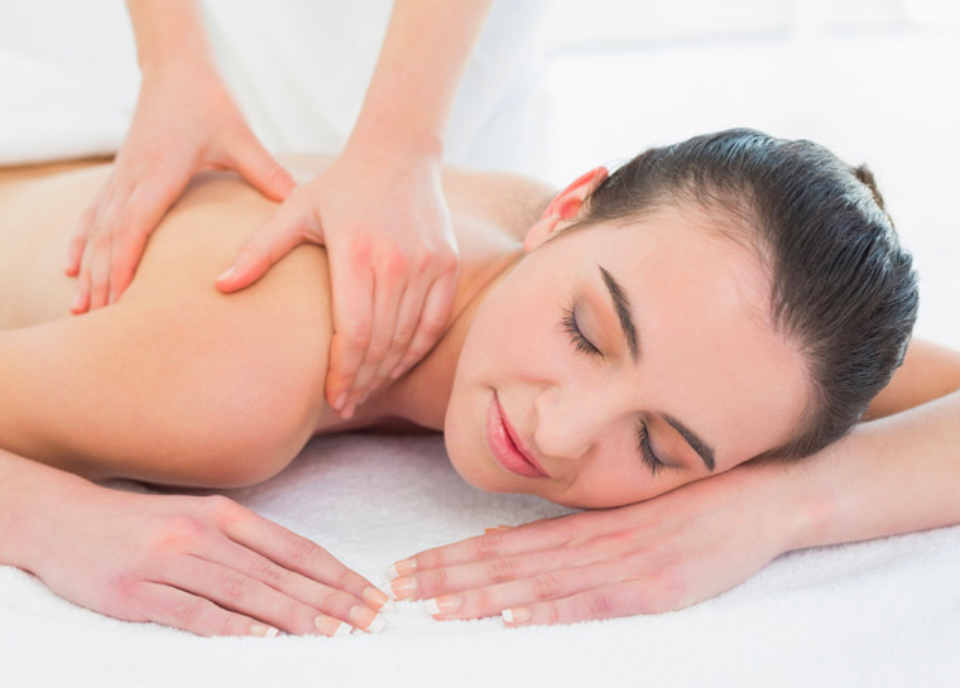 Some Kind Words
Our Testimonials
I would like to echo the sentiments of the several customers who have benefited from the "healing hands " of Judith's massage treatments.
I have been lucky enough to experience the truly professional and very beneficial back and shoulders massage that Judith has administered on several occasions and will definitely go back to Judith when the need arises…have found the best will stick to the best.
Thanks Judith please keep up the good work.
Simon, Batley
As an amateur cyclist I train up to 20 hours a week and race regularly, Judith's massage has now become an important part of my training schedule. The sessions not only aid recovery, but also stop any injuries by detecting any problems before they become an issue. I'm very impressed by how good my muscles feel due to the work Judith puts in.
Alan Dawson, Leeds
The very first time I had a massage was about 2 years ago. At the time I felt particularly stressed, so much so that I had problems with my health and difficulty sleeping. Although I was somewhat apprehensive at first, Judith was very friendly and instantly made me feel comfortable. Her approach was very professional, beginning with a consultation about my lifestyle, general health and any particular physical complaints I had. The massage itself was great, very relaxing and made me realise just how wound up I had become. Over the next few weeks I felt I became much less stressed and my feelings of general well being increased. Judith was able to explain some of the physical causes of my aches and pains and helped me to understand and avoid them.
A regular massage is now an essential part of my routine, which I would not be without.
Kieran MacCourt, Horbury
I have had many massage treatments over the years at various venues, usually as a beauty treatment. I enjoyed them, but Judith takes massage to a new level. I have treatment for a sore shoulder and this takes place as part of a back massage. The treatment she gives is wonderful and leaves me feeling that I am able to use my shoulder much better. I usually visit Judith once a month. Although Judith works deeply to alleviate my problem, she never causes me discomfort. It sounds tacky to say it but I feel she has a healing touch. I have recommended her work to several friends and they have all enjoyed her treatment. Judith herself is welcoming and friendly and her treatment room is an oasis of calm.
Liz Firth, Ossett
As part of my treatment for Stress and Anxiety it was recommended by my Hospital Consultant that I should have a regular massage. Judith found that almost all the muscles in my body were tense. The surface muscles responded quickly but it took a number of sessions before it was possible to get into the deep muscles. Judith has a full knowledge of the muscles in the body and can tell whether I have been for an extra long walk or hill-walking from the extra tension in specific muscles. I now attend once a fortnight for a full body massage in order to keep my muscles toned and to maintain my lower level of stress.
I unreservedly recommend Judith Griffiths as a competent Massage Therapist.
David Appleby, Morley
Our Massage Therapy
Opening Hours
Monday
Tuesday
Wednesday
Thursday
Friday
Saturday
Sunday
4:00pm – 8:00pm
10:00am – 5:00pm
4:00pm – 8:00pm
10:00am – 5:00pm
10:00am – 5:00pm
9:00am – 1:00pm
Closed
Important Announcement
Opening 12th April please note new opening times. existing clients and gift vouchers will be prioritised in booking.